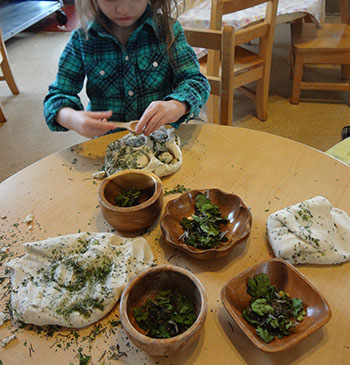 Sonoma State University Children's School is a nonprofit organization licensed by the State of California's Department of Health and Social Services to provide an enriched developmental program for infant, toddler and preschool children. The School is equipped and staffed appropriately for these ages and meets or exceeds all State, County, and City regulations for health, sanitation, safety, and teacher/child ratios. The School is accredited by the National Association for the Education of Young Children (NAEYC). Funding for the program is provided by the Associated Students, family tuition, and state and federal funding.
Assessment
How do we assess learning and development in our program?
Alignment of the California DRDP© Assessment Instruments to the California Learning and Development Foundations
Introduction to Desired Results
Desired Results is a system by which educators can document the progress made by children and families in achieving desired results.
Desired Results Developmental Profile for Infant and Toddler and Desired Results Developmental Profile for Preschool
The Children's School is open to children between the ages of 12 months to five years who are ready for a group experience and who can benefit from the program.
About Our Environments that Support Growth, Learning and Development
There are three age appropriate early education environments: